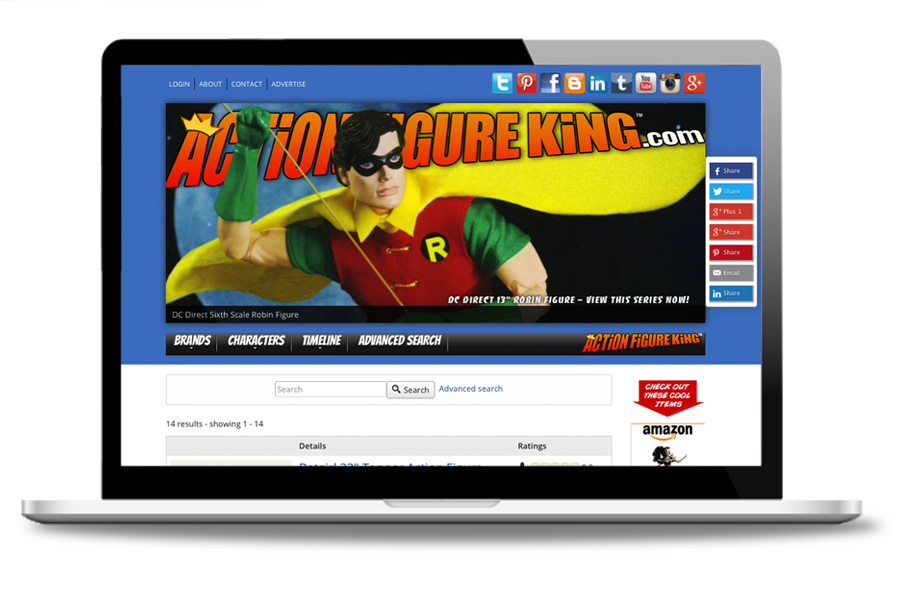 Visually Engaging with an Easily Searchable Database
The Action Figure King site is visually engaging to its visitors by having an appropriate look and feel for its target demographics. The design style plays off of the subject matter and conveys a strong branding of the company.
This user-friendly interface utilizes an easy-to-use tagging system which allows visitors to quickly move through listings. Similar to the Wikipedia style, visitors can click on links throughout the content which will then call up all related listings on that subject.
The interface also allows for an Advanced Search Engine which enables visitors to drill down to the specific content they're looking to find.
Ready-to-Go... All the Time
The mobile-ready version of this site is adaptable for tablets and phones. The navigation automatically converts on these devices from a large visual menu down to a simple accordion style utilizing text links and dropping any visuals.
All of the functionality of the main site is retained on mobile devices and tablets. The responsive design permits all functionality to work appropriately on any device regardless of size.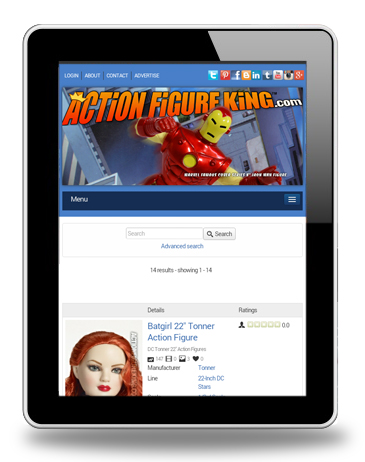 Additional Information
Client: ActionFigureKing.com
Link: Visit their website
Industry: Collectibles
Target Audience: Consumers/General Public