Provides a U/X that Reflects the In-Office Experience
The Jackson Dental Professionals website was built to help patients and potential patients experience the same professional service they'll receive when coming into the office. Along with traditional dental services, Jackson Dental also offers a variety of cosmetic services which extend well beyond the range of a typical dental practice. This meant that it was important to organize their content and services into a clean, simple design providing an excellent user experience.
Using online forms, patients can request an appointment for the specific service(s) they're requiring, download medical and insurance forms, or request information on services and products.
Reaching Their Community on all Devices
This website is mobile-ready and fully responsive. Whether you view it on a desktop, laptop, tablet, or mobile device you'll have an excellent user experience.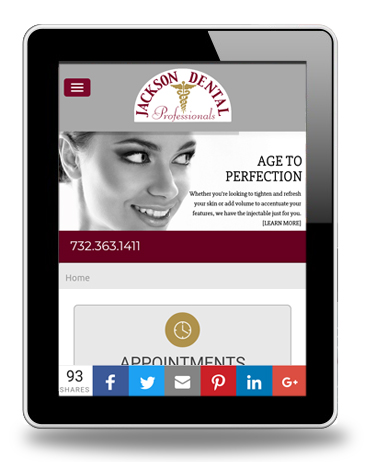 Additional Information
Client: Jackson Dental Professional
Link: Visit their website
Industry: Medical
Target Audience: Patients (B2C)